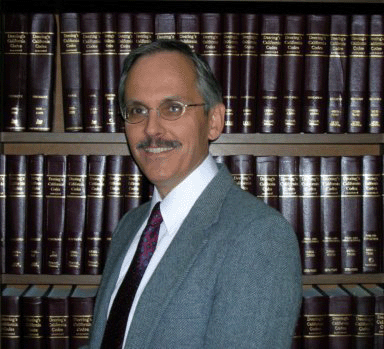 JERRY MANOS has been described by his clients as an exceedingly fair-minded, empathetic and patient attorney, taking the time to explain every aspect of their individual case with them as it progresses toward resolution. This is particularly appreciated by his many domestic clients who are embroiled in emotionally and psychologically challenging personal situations.

Jerry completed his undergraduate work at the University of San Francisco with honors in 1978. He began practicing law after graduating from Hastings College of the Law in 1981.

Jerry Manos has had a number of years experience in the legal profession assisting his clients in resolving various disputes as well as having experience as a private and judicial arbitrator. He has worked in a variety of areas of the law, including family law, construction, business, landlord-tenant and personal injury. He enjoys the many challenges of managing a lawfirm, finds the ever changing character of the law stimulating, and gets tremendous personal satisfaction in helping others. He is AV rated (the highest rating) by Martindale-Hubbel. He also has been selected as a Super Lawyer (top 5% of attorneys in Northern California) for 2009, 2010 and 2011 by Thomas Reuters and the publishers of S.F. Magazine.

He remains very active in his own community, being involved in church activities, his children's interests, and several years as a volunteer board member on various community service organizations. He is also a member of the San Mateo County Bar Association and San Mateo County Trial Lawyers Association.


---
© 2011 Manos and Curl LLP. All Rights Reserved.